2023 is just around the corner and many people plan for holidays that they can spend with their loved ones and friends. If you are planning to head for some holiday time with your family and friends towards the end of the year or in 2023 you need to have the right details that can help you make the most of the resources and funds. With the winter season at its peak, skiing holidays would provide you with the right amount of fun, adventure and quality time that you seek with your loved ones.
While Europe is the most popular choice for most ski lovers, you need to be sure about what you want and how you can find the best skiing destinations that you can book for 2023. If you are in the UK, you can enjoy ski holidays with Ski Vertigo which can help you create the best skiing holidays that suit your taste and preferences. So, if you have plans for some skiing action in the year to come you need to know what the best destinations you can choose from are.
St Moritz, Switzerland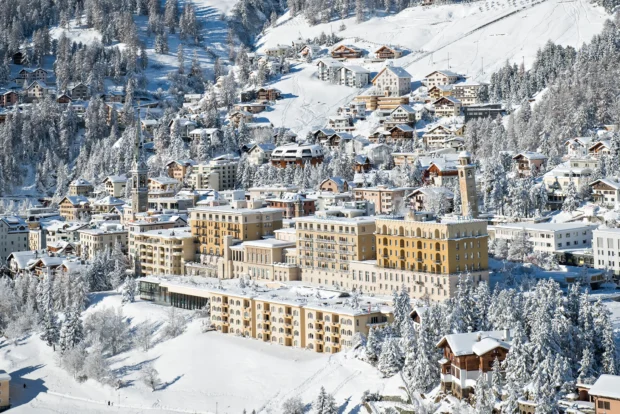 There are some ski resorts and destinations that never fade away and St Moritz in Switzerland is one of those ski resorts. Although it might seem a bit more expensive than other ski resorts in Europe it definitely offers the right charm and panache that you expect from it. Hence, visiting St Moritz in Switzerland can provide you with the best experiences that you would want when you are heading for ski holidays in 2023.
Even if you are not into skiing you can find plenty of non-ski activities that ensure that you can have a great time here. With high-altitude snow quality, a modern lift system, perfectly groomed pistes for all ski levels, diverse terrain, excellent fine dining options and a plethora of accommodation options, St Moritz offers a luxury skiing experience like no other.
Val d'Isere, France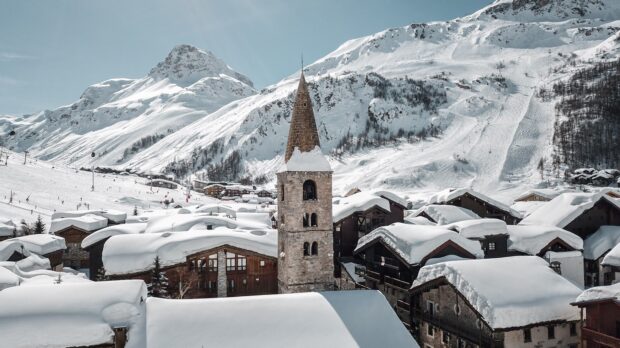 Known as a premium alpine resort in France, Val d'Isere is a great option for those who want to explore the best skiing ground in 2023. Unlike other ski resorts, offers a great combination of the best scenery and ski terrain that you can find. Even if you are heading here with your loved ones you can make the most of your trip as you get world-class piste terrain suitable for all ski levels.
You also have a delightful resort village, plenty of accommodation and lodging options, delectable dining options, lively après ski and lift pass linked to Tignes. All these things combined offer a fantastic value for money deal that you can get when you explore Val d'Isere.
Banff, Canada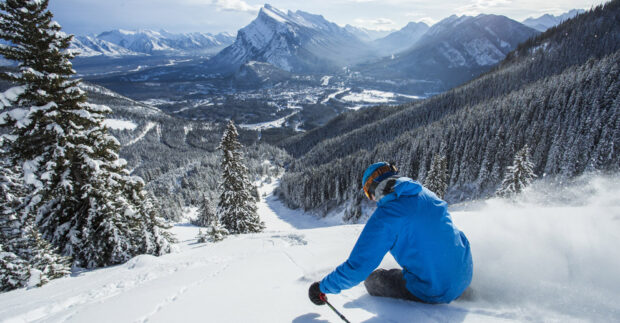 If you are looking for some of the popular destinations for skiing in 2023 add Banff in Canada to your list. This ski resort has remained one of the popular ski resorts for the kind of experience that skiers get here. While you are here make sure that you pack essentials for your ski trip to ensure that you make the most of your trip. Here you can find three resorts in the Banff National Park.
With a picturesque backdrop of the mountains and white-washed winter scenery, you can get some of the best pictures of yourself for your social media profile. Also, when you are done with skiing you can enjoy shopping or eating at local bars and restaurants and make the most of the lively après ski options.
Cervinia, Italy
Officially known as Breuil-Cervinia, Cervinia ski resort in Italy offers an excellent value for money experience that makes it among the popular destinations for skiing action. Located at the foot of Mount Cervino, Cervinia and its valleys provide a perfect ground for skiers that want to take on challenges or just looking for a great time together. The best part about Cervinia is that it is close to the border with Switzerland but relatively less expensive. Also, you can use the lift pass that can allow you to access Zermatt as well. You can also enjoy excellent Italian cuisine here that would add to your overall holiday experience.
Meribel, France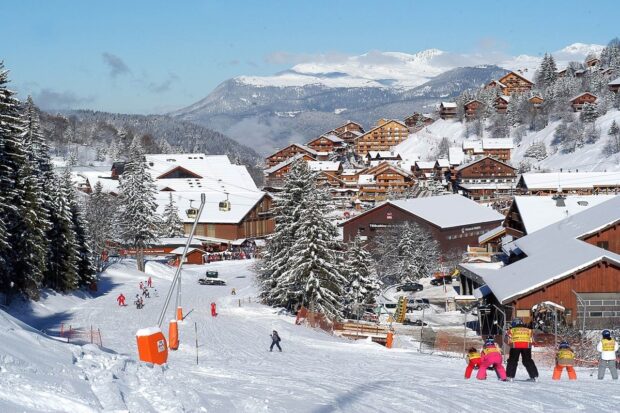 If you are thinking of skiing in Europe, Meribel is certainly among the top choices that can offer you the best skiing action you can ask for. Located centrally in the heart of Les Trois Vallees, Meribel is interlinked with Val Thorens and Courchevel making it easier for you to explore other ski resorts as well. Together, you get a combined area of 600 kilometers of the ski area and some of the best well-groomed piste trails for beginners and intermediates. Meribel also has reliable snow cover and modern and efficient lift systems that would add to the overall experience. You also can find family-friendly English-speaking ski schools to help you ski and also how to choose skis and much more.
Ischgl, Austria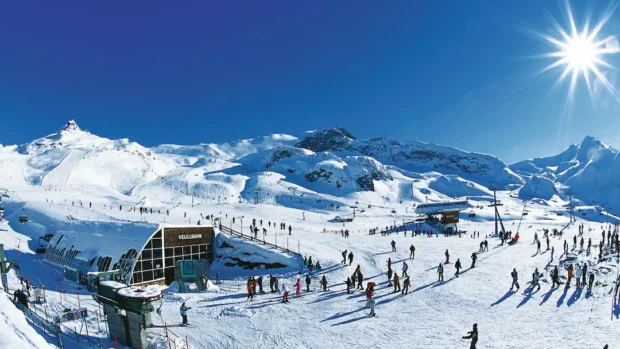 Almost bordering Switzerland, Ischgl in Austria is among the finest ski resorts that you shouldn't miss if you are looking for some action in 2023. Nestled in the Silvretta Mountains, this ski resort has quickly become a hot favorite for many skiers that visit Austria for some off-terrain freeride action. The best part about this ski resort is the reliable snow cover which ensures that you can have plenty of fun and adventure. Here you can find a variety of on-piste and off-piste trails for beginner, intermediate and expert levels. The lift system is very modern and efficient and this means you don't have to wait in a queue. You also have access to backcountry terrain which is a bonus.
Breckenridge, USA
While you are in North America, you can look out for the Breckenridge ski resort in Colorado which offers a top-notch experience like no other. This ski resort has been a hot favorite of the skiers and snowboarding community for the kind of facilities and amenities that is available. Here you can get the best pistes for beginner, intermediates and expert levels. Hence, you can ensure that you have the best skiing experience as you enjoy and experience the terrain. Also, Breckenridge offers excellent shopping options for those who want to make the most of the holiday spirit.
The town is vibrant and has great nightlife and therefore you can find no shortage of restaurants and après bars that would add to your experience. Over the decades, Breckenridge has tailored itself to the ski and snowboard community and therefore you can find excellent facilities in terms of chalets, resorts and budget lodgings. Hence, you have the option to choose from a wide range of accommodations that would allow you to get the best experience you would expect from a popular ski resort.