The Bordeaux wine region in France is one of the most famous and prestigious wine regions in the world. With over 100,000 hectares of vineyards and more than 8,000 wine producers, Bordeaux is a must-visit destination for any wine lover. In this ultimate guide, we'll explore the best ways to experience the Bordeaux wine region, from tasting to tours and more.
Tasting the Wines of Bordeaux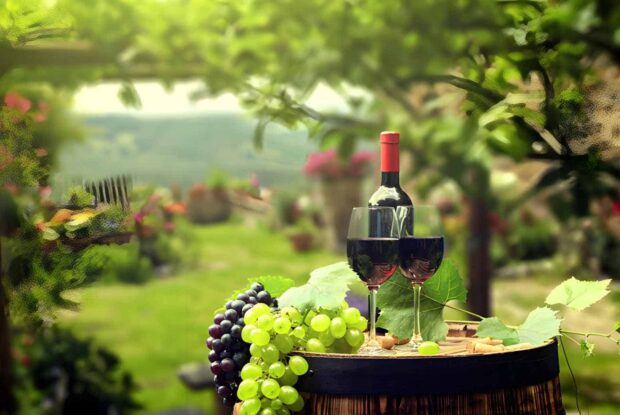 Bordeaux is home to some of the most iconic wine estates in the world, producing wines that are renowned for their complexity, structure, and ageability. The region is divided into several sub-regions, each with its unique terroir and wine styles. Some of the most famous sub-regions include the Médoc, Graves, Saint-Emilion, and Pomerol.
One of the best ways to taste the wines of Bordeaux is by visiting one of the many shops or tasting rooms located throughout the city. These venues offer a great opportunity to sample a wide variety of wines from different sub-regions and producers. You can also join a guided tour, which will take you to some of the most prestigious wine estates in the region.
Visiting the Wine Estates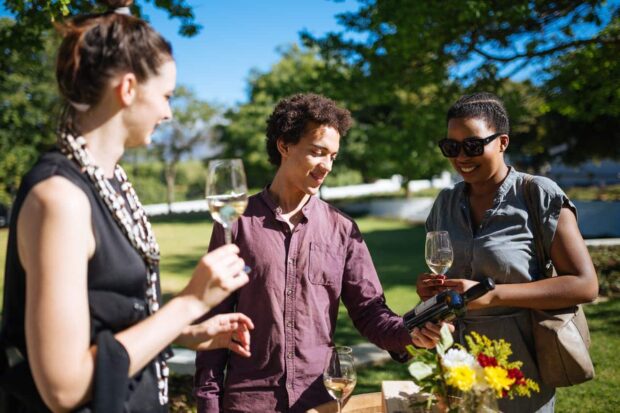 Visiting the wine estates of Bordeaux is an unforgettable experience that allows you to see the winemaking process up close and personal. Many estates offer guided tours that take you through the vineyards, cellars, and tasting rooms, giving you a behind-the-scenes look at how it is made.
Some of the most famous wine estates in Bordeaux include Château Margaux, Château Lafite Rothschild, and Château Mouton Rothschild. These estates are known for producing some of the most highly-rated wines in the world and offer exceptional tour experiences.
Exploring the City of Bordeaux
In addition to the wine, Bordeaux is also known for its beautiful architecture, rich history, and vibrant culture. The city is a UNESCO World Heritage site and is home to some of the most iconic landmarks in France, including the Place de la Bourse, the Grand Théâtre de Bordeaux, and the Pont de Pierre.
To experience the best of Bordeaux, be sure to explore the city's historic center, which is filled with charming cobblestone streets, picturesque squares, and beautiful buildings. You can also take a stroll along the banks of the Garonne River or visit one of the many museums or art galleries in the city.
Pairing Bordeaux Wines with Food
Bordeaux wines are known for their complexity and versatility, making them the perfect complement to a wide variety of dishes. Some of the most popular food pairings include red Bordeaux wines with rich meats like beef or lamb, while white Bordeaux wines pair well with seafood and poultry.
If you're looking for an unforgettable culinary experience, consider taking a wine and food pairing class. These classes will teach you how to pair Bordeaux wines with different dishes and will give you a new appreciation for the region's cuisine.
Loire Valley Tour
If you're looking to explore more of France's wine regions, consider taking a Loire Valley tour. The Loire Valley is located just a few hours from Bordeaux and is home to some of the most beautiful châteaux and vineyards in France.
The Loire Valley is known for its crisp, aromatic white wines, as well as its light and fruity reds. Some of the most famous wines from the region include Sancerre, Pouilly-Fumé, and Chinon.
On a Loire Valley tour, you can visit some of the most iconic châteaux in the region, including Château de Chenonceau and Château de Chambord. You can also visit some of the region's top wineries and sample some of the delicious wines while learning about the making process from local experts.
Best Time to Visit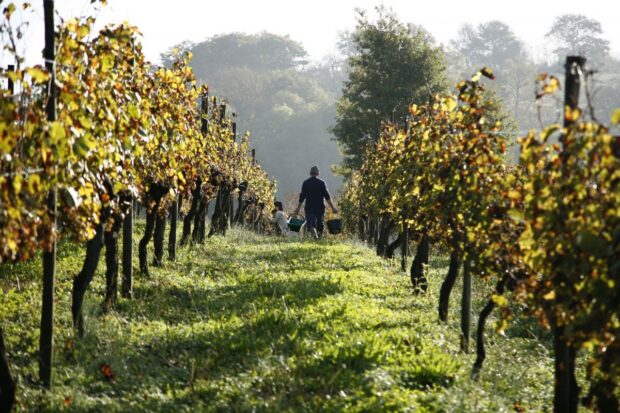 The best time to visit Bordeaux is from April to June or September to November when the weather is mild, and the crowds are fewer. During these months, you can enjoy comfortable temperatures and plenty of sunshine, making it the perfect time for outdoor activities and wine tasting.
If you're planning to visit during the peak summer months of July and August, be prepared for hot temperatures and large crowds. The winter months of December to February can be chilly, but the region is still beautiful, and there are plenty of indoor activities to enjoy, such as wine tastings and museum visits.
Tips when Visiting Bordeaux
When planning your trip to Bordeaux, it's important to keep in mind that the region is vast, and there's a lot to see and do. It's a good idea to plan your itinerary in advance to make the most of your time and ensure you don't miss out on any of the top attractions.
If you're interested in exploring the region's wine estates, consider hiring a car or joining a guided tour. Many tour operators offer customizable packages that allow you to visit the estates of your choice and enjoy private tastings and tours.
In addition to it, there are plenty of other attractions to see and do in Bordeaux. The city is home to several beautiful parks, including the Jardin Public and Parc Bordelais, which are perfect for picnics and strolls.
If you're a foodie, be sure to visit the Marché des Capucins, one of the largest and most vibrant food markets in France. Here you'll find everything from fresh seafood and artisanal cheeses to homemade pastries and local wines.
Overall, a trip to Bordeaux and the Loire Valley is an experience not to be missed. With its beautiful architecture, rich history, and world-renowned wines, the region is a true gem of France and a must-visit destination for any traveler.
Conclusion
The Bordeaux wine region is a must-visit destination for any wine lover, offering a wide range of experiences, from tasting to tours and more. Whether you're looking to explore the city's rich history and culture or indulge in some of the world's most iconic wines, there's something for everyone in Bordeaux.