Denver has a reputation for being an outdoorsy city because of its proximity to the Rocky Mountains. Whether you want to spend an afternoon kayaking along the Upper Colorado River or spend an entire day hiking through the forest, this vibrant city has something for everyone.
As a mix of urban sophistication and unfettered outdoor exploration, Denver, Colorado, provides engaged couples with a variety of romantic proposal locations usually reserved for painters. You and your partner will be inspired to embark on an adventure of your own, whether you're a resident or a visitor to this vast and singular metropolis of unbridled natural beauty.
1. Red Rocks Amphitheatre and Park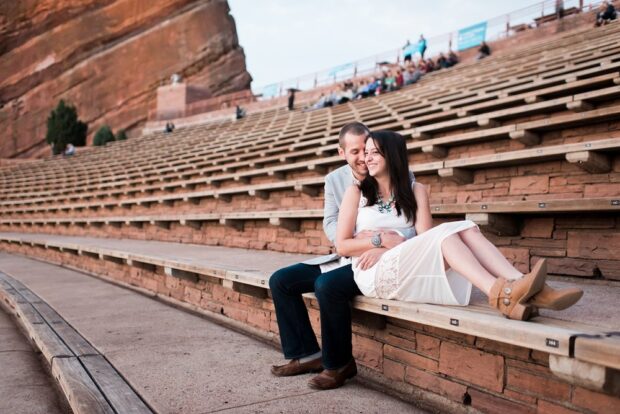 Those who live in or around Denver are familiar with Red Rocks Amphitheatre. Alternatively, if you're flying in from out of state, take a luxury limo service Denver airport to the red rocks Amphitheatre, one of the most trusted service providers are United Limousine Services, or Eddie Limo.
Red Rocks Amphitheater, about fifteen miles from downtown Denver, is an ideal location for a romantic proposal. This venue is routinely ranked among the top Amphitheatre and music halls globally because of its magnificent architecture and breathtaking vistas. Rocks of this area are known for their characteristic red hues, which tower over the stands and reach across the broad Colorado landscape.
2. Denver Clock Tower
The Denver Clock Tower is one of the most memorable sites in Colorado to pop the question. It's possible to get a date within a few weeks of your desired proposal timeline, even though most of their schedule is reserved for other events.
3. Peaks Lounge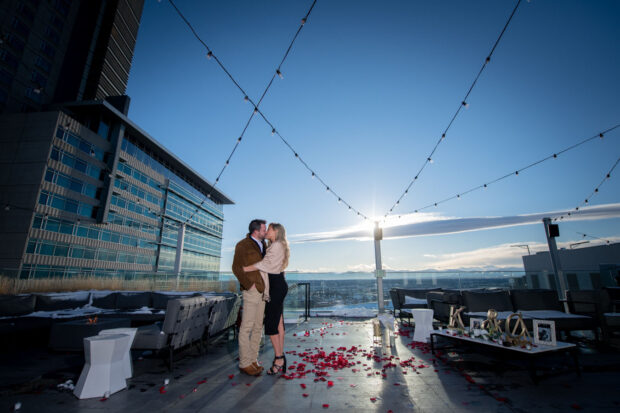 The Peaks Lounge in the Hyatt Regency, just next to the Colorado Convention Center, is a popular hangout for tourists and residents. You can enjoy cocktails, sweets, and plans while you gaze out over Denver's downtown skyline and the Rocky Mountains from this location.
Even if the beverages are fantastic, keep in mind that you're bar tab can quickly reach the same heights as your breathtaking view from the 27th level. While it's possible to eat supper at the Peaks Lounge, the locals prefer the after-dinner cuisine, particularly the desserts, at this location.
4. Wynkoop Bridge
The Wynkoop Bridge makes a terrific place to pop the question in downtown Denver. Originally a railroad bridge, the Cherry Creek Trail now uses it as a pedestrian promenade. The building exudes a sophisticated yet romantic ambience that photographs nicely. The creek below glows gold as the sun sets, and the bridge stands out against the sky. You'll be able to enjoy the moment in peace because this is a normally peaceful area. After you pop the question, head to one of the many neighbouring restaurants to enjoy a romantic meal together.
5. Rocky Mountain National Park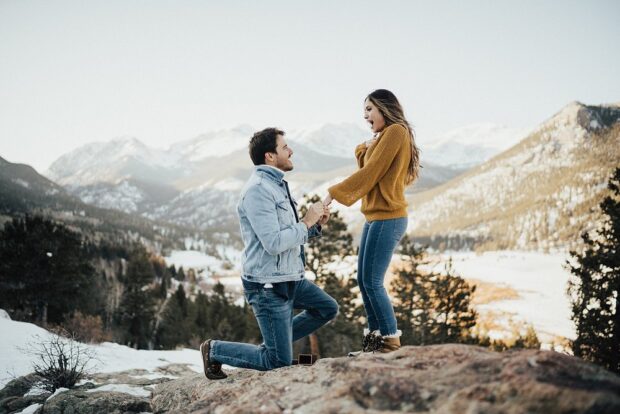 Proposing Rocky Mountain National Park, which is in the northern part of the state, would be ideal. It is well-known for its extensive paths and stunning views of the surrounding water and valleys from the area's viewing peaks. Take an afternoon hike and finish with dinner at one of the peaks as the sun sets over your once in a lifetime evening. The vistas are even more stunning at sunset.