One of the most challenging aspects of traveling with children is trying to find activities and locations that will keep them both entertained and safe. Here are some ideas for entertaining children while traveling.
Planning Ahead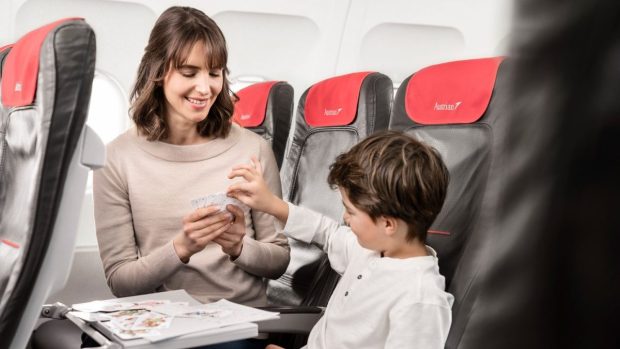 Planning ahead is key when entertaining children while traveling. Here are a few tips to help make your trip more fun for the little ones:
Create a schedule and stick to it. This will help ensure that everyone is getting enough sleep and that there are no conflicts between activities.
Introduce new activities regularly. This will keep them excited about the trip and new experiences.
Make sure to take breaks. Children can get overwhelmed if they are constantly on the go. Allow them to take some time for themselves every now and then, so they can have a rest and refuel.
Reserve special activities for when you arrive at your destination. This will ensure that the kids are surprised when they get there!
What to Pack?
When traveling with children, it's important to come up with a game plan. Here are some ideas to keep your kids entertained while you're on your travels:
Bring along a library of books. This can be anything from picture books to chapter books. If you have an ereader, that's great too!
Bring toys. There is no better option to bring than your kids favorite toy. It will comfort him/her if they feel sad or tired. If you want to buy them something different, check Montessori Toys Canada!
Play games together. This could be anything from simple card games like Go Fish or Uno, to more complicated games like Scrabble or Monopoly.
Make a movie night. Bring along your favorite movies and snacks, and let the kids enjoy watching them while you relax!
Get creative and make your own activities. This could involve making art projects, playing music together. There's no limit to what can be fun when you entertain children while traveling!
Finding Activities That Will Entertainment Your Child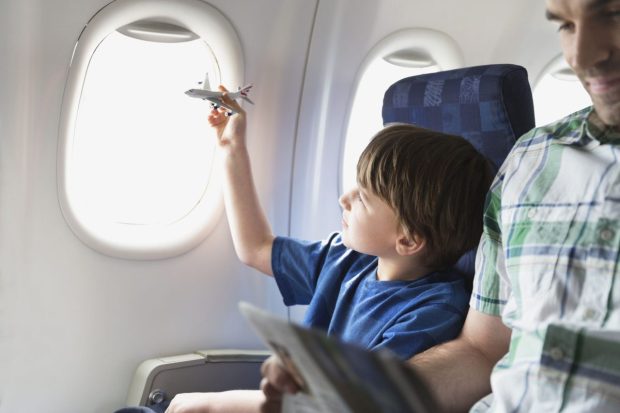 When traveling with children, it's important to find activities that will keep them entertained. This can be as simple as playing games or watching movies together, but there are also plenty of more creative options out there. Here are a few ideas to get you started:
– Play tag: One of the oldest childhood games is still one of the best – tag. Grab your child and head outside for some fun run arounds. Make sure to designate someone as "it" so everyone has a fair chance at avoiding capture.
– Create puzzles or crafts: Puzzles and crafts can be great entertainment when you have limited time. A few simple ideas include assembling puzzle pieces or painting with kids' color paints. Don't forget to let them experiment – this is how they learn!
– Take a trip down memory lane. Older children might enjoy recalling old family vacations or favorite childhood places. Younger children might enjoy finding things they remember from their own past trips.
– Make new memories together. There's no better way to bond with your kids than by making new memories together while on vacation. Whether you take a walk on the beach, go fishing, or explore some new sights and sounds, there's sure to be something for everyone to enjoy.
– Let them run wild. If you're staying in one place, there's no need to stay cooped up all day long. Let your kids explore the area around your hotel and get their exercise while you relax and take in the sights and sounds of your destination.
Utilizing Tips from Specialists
Traveling with children can be a lot of fun, but it's important to have a plan. Here are some tips from specialists:
– Plan your itinerary around attractions that are age-appropriate for your children.
– Create a travel box filled with educational materials about the destination and local culture. This will help keep the children entertained while you're on your travels.
– Don't hesitate to take your children to local festivals and events. They may be able to sample the local food and culture firsthand, and you'll likely find deals or exclusive tickets available that you wouldn't be able to find elsewhere.
– Make sure you have enough snacks and drinks on hand for when the kids get restless or hungry.
Pack plenty of options so they won't have to miss out on any of the fun.
Tips for Handling Tantrums and Other Behavior Issues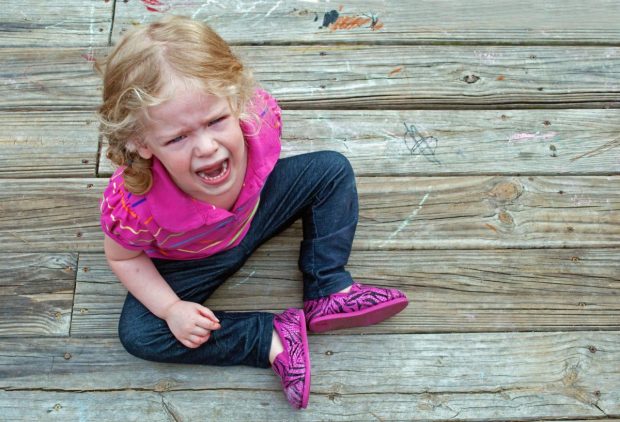 Traveling with children can be a lot of fun, but it can also be challenging. Here are some tips to help you handle tantrums and other behavior issues while traveling.
Make sure you have a plan for when things get tough. Some kids get overwhelmed when they're traveling to unfamiliar surroundings and new people. Have a plan for how you're going to handle difficult moments. You might want to talk about your expectations with your child before you go, or make a list of steps you'll take if things get out of hand (like grounding them for a week).
Don't forget about downtime! Kids need time to just relax and explore their surroundings. Sometimes the best way to do that is by letting them run around without supervision. This will help keep them entertained and calm during long trips.
Be patient! Some kids will act up no matter what you do, but others will calm down after a little bit of patience and understanding. It all depends on your child's personality and how much stimulation they're getting from the environment. Just be ready to handle whatever comes your way.
Conclusion
When you are traveling with children, it can be difficult to keep them entertained. Whether you are on a business trip or vacation, one of the best ways to keep your kiddos occupied is by using some of these tried-and-true tips. From finding family-friendly attractions to creating your very own playlists, there are plenty of ways to make sure that their vacation is as fun as it is educational. So whether you're packing for an upcoming family vacation or just trying to stay busy at home during school holidays, take a look at our list and see what's sure to keep your little ones entertained!