The holiday season is a great excuse and opportunity to help you take a break from your hectic schedule. However, it is critical that you not just take a break from work but also break the daily routine and do things that you otherwise wouldn't. A walking holiday sounds like great fun instead of sitting indoors on your couch and binge-watching television.
This allows you not to over-indulge and feel guilty about it later. Also, it is a great way to exercise and improve your stamina and endurance levels. Choosing the right walking holidays would allow you to explore different locales, geographies, terrains, local flora and fauna, wildlife, architecture, culture and traditions. If you are in England you can choose from the best walking holidays for the 2023 bucket list that offers you more than just a walking trip.
South Downs Way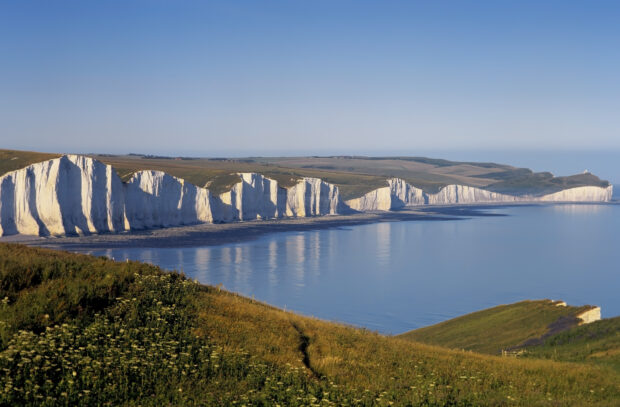 If you are up for some challenge and want to enjoy some of the most scenic routes. This walking trail stretches 100 miles (160 km) from the historic city of Winchester all the way down to the sea to the town of Eastbourne. This route has been used for many centuries and therefore South Downs Way is an easy to follow trail. In this way, you can pass through some quaint rural landscapes, pretty villages, countryside fields, scenic woodlands and vast fields of green that stretch out for miles. This walking holiday can take anywhere between 7 to 9 days and you can take overnight stops at various accommodations to help you complete this trail.
Yorkshire Wolds Way
One of the most beautiful walking paths that you can come across in England is Yorkshire Wolds Way. This 79 miles (127 km) path takes you through dry valleys and wildflowers and stunning scenery that is very much English. Watch out for the spectacular rolling countryside landscapes all the way to Filey on the North Coast. As you stroll through the grassy valleys you can enjoy the birds and flowers that allow you to explore nature in its truest form. If you are choosing this walking holiday you should know how to prepare well for your multi-day hike trip. This would ensure that you can have a better endurance level and stamina to overcome steep terrain.
Cotswold Way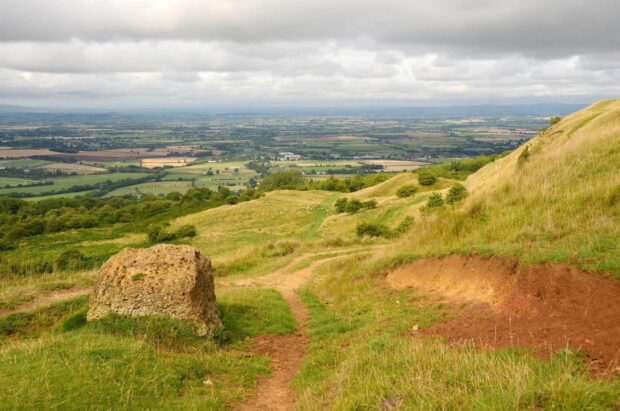 Another scenic route in Southern England that can offer you the best walking holiday experience is Cotswold Way. This trail extends from the quintessentially English market town of Chipping Camden and follows the way to the Roman city of Bath. This 102 miles (164 km) walking path passes through some of the best beech woodlands, pretty villages made from Cotswold stones and rolling pastures. The route also takes you through some of the heritage sites like Hailes Abbey, Belas Knap and Sudeley Castle. If you have never tried a walking holiday before, Cotswold Way would be the right first tour you can choose.
Thames Path
When you are visiting England you must know more about England's best known river, the Thames. Choosing Thames Path for your walking holiday sounds like an easy and convenient way to get things done the right way. This 182 miles (298 km) path can provide you with a lot of information on why the Thames played such a critical role in the development of England. The route begins from rural Cotswold and it follows through plenty of wildlife, water meadows, ancient market towns, quaint villages and old cities. This would be a perfect easy-to-follow walking holiday path that can provide you with so many details and experiences to know England from a different perspective.
Hadrian's Wall Path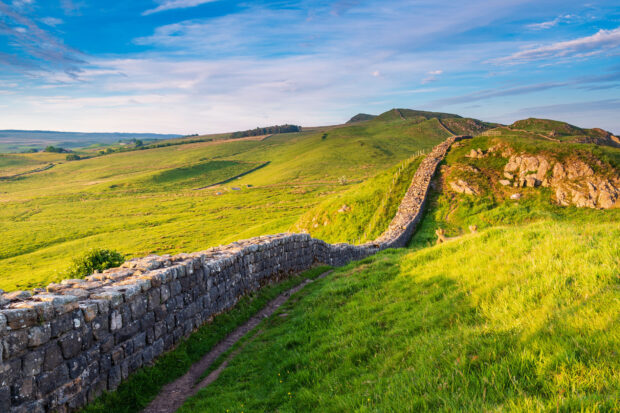 One of the most popular walking trails in the UK has to be the Hadrian's Wall path. This trail has gained a lot of attention from walkers in the UK and international tourists as well. This 84-mile (135 km) trail stretches from coast to coast and offers a great window into the world of the past. It initiates from Wallsend, Newcastle-Upon-Tyne in the east and snakes all the way to Bowness-on-Solway on the west coast. The route is marked and it passes through some historic sites, scenic countryside, rolling fields, rugged borderlands and various fascinating museums. This walking trip would take around 6 to 10 days and therefore it is an ideal walking holiday you can choose in 2023.
Northumberland Coast Path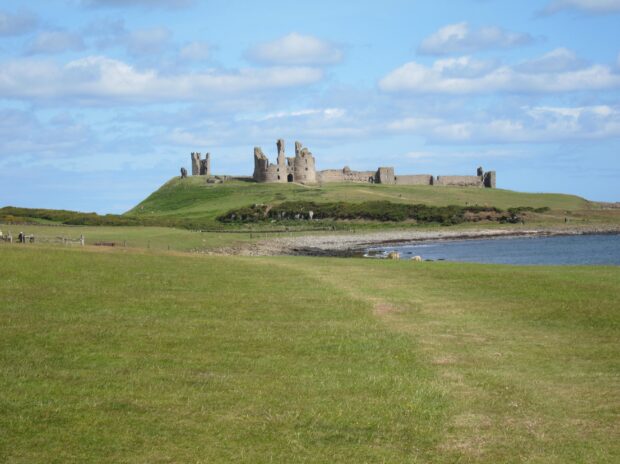 If you prefer coastal walking trails that offer you value for money experience you need to try Northumberland Coast Path which offers you so much more. This 64 miles (102 km) path can provide you with spectacular scenery, excellent coastal views, towering castles, dramatic rock formations and isolated islands that still stand the test of time. If you are a nature lover you would love to explore the river estuaries that are home to wading birds like egrets and herons. If you are hiking with kids you can choose this coastal path for your walking holidays. Also, you can explore the local flora and fauna and ensure that you have so much to learn about the local geography. The giant and imposing castles reflect tales of old England's heritage and pride. With an easy and flat topography, this walking path is fairly easy and you don't have to exert too much as you walk through the Northern England territory.
Cleveland Way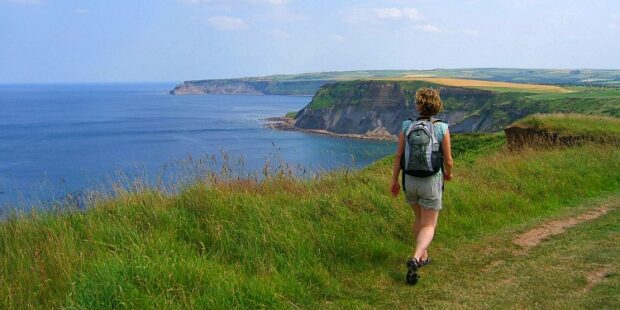 Established in 1969, Cleveland Way is another popular walking trail that you should try in 2023. This 109 miles (175 km) trail is the second recognized National Trail in Wales and England. If you love taking some pictures as you walk through the countryside, this should be the walking holiday you should opt for. With breathtaking moorlands and ever-changing landscapes, you can capture some of the best pictures for your social media profile and memory. The trail also passes through Robin Hood's Bay, various Cleveland hills and coastal areas. The trail initiates from Helmsley on the south side of the North York Moors National Park and ends at Filey on the east coast. You can opt for a shorter 5-day walking holiday that covers the moorland section.
Westmorland Way
Starting in Appleby, this route takes you through some of the finest landscape Pennine Chain has to offer and ends at Arnside, Westmorland's only port town. The path is moderately challenging and therefore it is ideal for those who have already been on previous walking tours or even for first-timers. This 95 miles (152 km) route can take you through some of the best landscapes in the Lake District. If you prefer walking holidays where you traverse different terrains this should be the one that can offer you the best thrills and challenges. This walking holiday can take you 7 to 9 days and offer you a way to experience Lake District like never before.