Life today can be hectic and stressful. For this, you need to look for opportunities that allow you to detox yourself from all the work and technology that surrounds you. A safari holiday sounds like a perfect escape that would allow you to find the tranquility and serenity that you've been searching for. Also, if you are heading for some holiday time with your loved ones you can look for places that offer close encounters with wildlife and help you spend those private quality moments with your loved ones and family.
While Kenya generally steals all the limelight when it comes to African safari holidays, Botswana isn't far behind. From the famed Kalahari Desert to vast river valleys and deltas, this country has so much to offer in terms of stunning natural landscapes and immersive wildlife experiences that offer you so much more. When you are planning for a safari holiday in Botswana you must look for the best travel operators and local guides that can help you choose the best plans that suit your preferences and budget.
A two weeks stay in Botswana would allow you to explore different regions and geographies of this landlocked country in southern Africa.
Here's the itinerary that you can follow: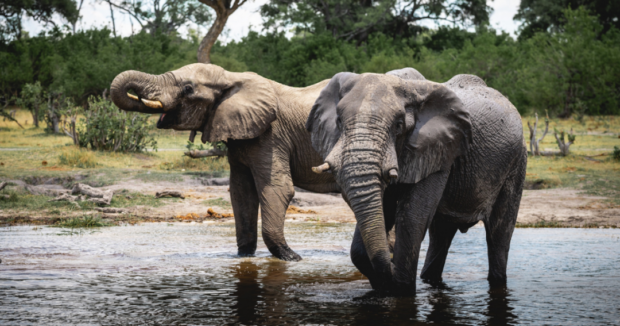 Day 1: Begin your journey by taking an international flight to Sir Seretse Khama International Airport in Botswana. On arrival a local guide will escort you, assist you with your luggage and bring you to your accommodation at Kanana Camp. When you are visiting Botswana camping is the best way to explore the country's natural habitat. You can take time to explore the area and the spacious tents and the view from the camp. Enjoy the sunset and a delicious dinner thereafter and prepare for the adventure for the next two weeks.
Day 2: Wake up to the sounds of the birds and nature around you and enjoy your breakfast. Get ready for some walking tours of the area where a local guide will assist you and give you insights into the flora and fauna of the Okavango Delta. Return for lunch and then head for some game drive exploring the local wildlife. Enjoy your night meals in the open.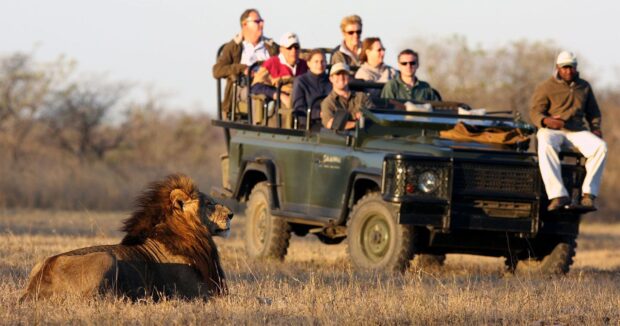 Day 3: After breakfast, head for Chief's Island in the Moremi Game Reserve. Here you will stay at Chief's Camp which offers private pavilions, lounge decks and dinner tables for you to make the most of your time. After lunch, you can head for some serious game drives where you can explore Africa's Big Five and plenty of bird species. For this, make sure you carry the best binoculars for game viewing and bird watching. Return to the camp in the sunset hours and enjoy your meals on the dinner tables out in the open overlooking the natural landscape.
Day 4: Open your eyes to the stunning natural landscape and the sound of the birds in the area. Enjoy the sophisticated accommodation and enjoy your breakfast. Take some time to explore the natural setting around you and head for lunch. Thereafter you will head for a game drive with a professional local guide and look out for wildlife like wild African dogs, buffalo, leopards, lions, cheetahs, hyenas and jackals. Return to the camp for dinner.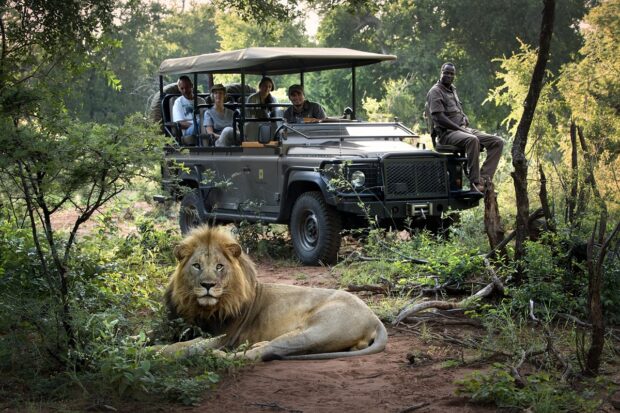 Day 5: Today, you will relocate to Khwai Concession on the northeastern edge of Moremi Game Reserve. You will be staying at the Pangolin Khwai Camp. Here you can take some time off and take pictures as you walk the raised boardwalks. After lunch, you can head for a Mokoro ride that would allow you to experience the Okavango Delta up close and personal. Return to the camp for dinner.
Day 6: Enjoy your breakfast early in the morning and head out for some drives where you can get sightings of leopards, African wild dogs and lions. Return for lunch and then take the afternoon time to upload pictures and spend time together with family. Learn more about African safari tips from local guides to help you enjoy your trip. After dinner, head for some night drives to explore the nocturnal wildlife in the area.
Day 7: Today, you will shift your accommodation to Kings Pool Camp in Linyanti Concession located on the western border of Chobe National Park. This private concession offers a great game viewing experience as you can watch lions, leopards, elephants and buffalo in the wild. You can enjoy lunch and head for some game drive for the rest of the day assisted by professional guides. End your day with a delicious dinner.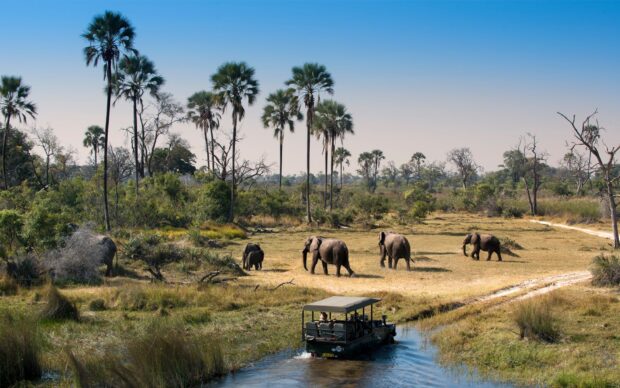 Day 8: Enjoy your morning breakfast and head once again for drives along the floodplains where you can explore large troops of baboons, sable, kudu, impala and warthog. You can also explore some predators and the large resident pride of a lion. After lunch, continue with your game drives and look out for colorful birdlife in the area which includes glossy ibises, bee-eaters and wattled cranes.
Day 9: Today you will shift to the Savuti Concession. This is a remote area of Chobe National Park. The open woodlands here are famous for attracting the local wildlife and therefore have gained a reputation among tourists. You will stay at Camp Savuti located on the Savuti Channel which offers uninterrupted views of the hippos' and the aquatic wildlife and grassland birds. After lunch, head out to explore elephants that reside in this part of the region. You can watch them as the sun sets over the horizon and then head back for dinner.
Day 10: After breakfast time to move to Chobe National Park where you will stay at Chobe Elephant Camp. Chobe National Park is one of the largest parks in Botswana. It has the greatest concentration of games on the African continent. Take time to settle in and enjoy your lunch. After lunch, head out for some game drives and return for dinner.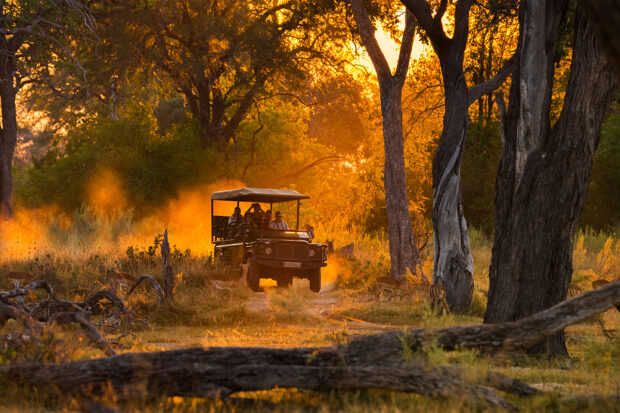 Day 11: Staying at the Chobe Elephant Camp sit back and enjoy elephants from your private veranda with canvas chairs. After lunch, you can go for a game driving experience near the floodplain area which makes an ideal viewing area. Prepare to head to Makgadikgadi Salt Pans.
Day 12: When you come to Makgadikgadi Salt Pans you will stay at Golden Africa Safaris Mobile Camp. Settle yourself and enjoy your lunch and then head to explore the wildlife of the salt pans. Here you can find meerkats, brown hyenas, mongooses, aardvarks and aardwolves. Enjoy the sunset over the salt pan and complete your day with a nice dinner.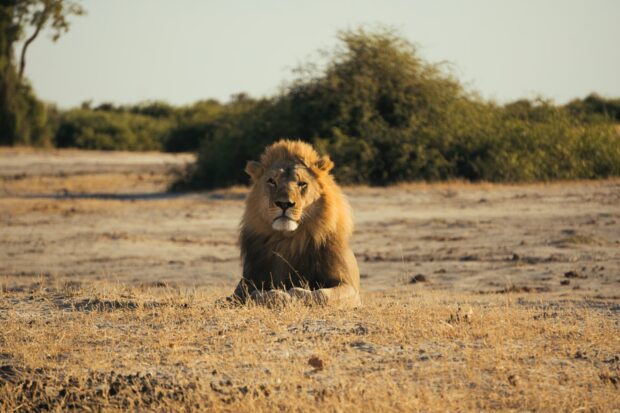 Day 13: After your breakfast head to Makgadikgadi Pans National Park. Here you will meet a guide who will take you on a full-day excursion, stop for a picnic lunch and camp close to Boleti River. At the end of the day, return to the national park and enjoy your dinner.
Day 14: This would be the final day of your two-week Botswana journey. Enjoy your breakfast and you will be assisted by your light aircraft to Maun. From there you can take a connecting international flight home.