Weddings are a joyous occasion and beach weddings are no exception. These weddings take advantage of the beautiful surroundings of a beach and can be an unforgettable experience for all involved. But which month should you choose to have your beach wedding?
In this article, we will discuss the pros and cons of having your beach wedding in different months and help you make a decision that is best for you.
The Different Types of Beach Weddings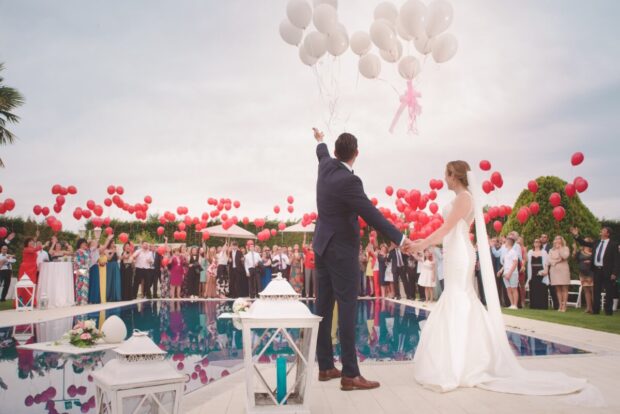 One of the things to consider when planning a beach wedding is what type of wedding you want. There are three main types: sand, sea, and lagoon weddings.
Sand weddings are the most traditional type and typically take place on a beach with white sand and powdery surf. They're simple and elegant and can be arranged for any month.
Sea weddings are similar to sand ones, but take place in the waves instead of on the shore. They're more Bohemian and romantic and can be more exciting since there's a greater chance of getting wet.
Lagoon weddings are perfect for couples who want something unique and different. These ceremonies take place in an artificial lagoon filled with tropical plants and water lilies. They're calm, serene, and beautiful, and can be arranged any time of year.
Pros and Cons of a Beach Wedding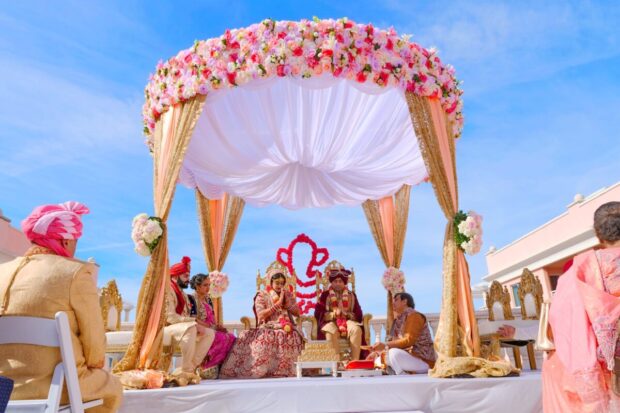 When planning your beach wedding, there are a few things to keep in mind. First and foremost, be sure to factor in the weather forecast. It can be tricky to predict how bad the storms will be, so it's always good to have an alternate plan if necessary. Secondly, consider where you would like your ceremony and reception to take place.
If you're planning a destination wedding on the beach, make sure you book your lodging well in advance! Finally, think about what type of wedding you want. It can be romantic and serene or wild and out-of-control – it all depends on your preference!
The Best Months to Have a Beach Wedding
If you're thinking of tying the knot on the beach, there are several months throughout the year that would be perfect for your special day. From early summer through late fall, the weather is typically hot and humid, which is perfect for a beach wedding. However, since sand can be quite cold on a winter day, it's important to check the forecast before booking your ceremony site.
In the spring and summertime, daytime temperatures are usually mild, making it a great time to have an outdoor wedding with few interruptions from the sun. And if you want to keep things beachy, consider having your ceremony during low tide! Granted, this means you'll have to account for more wet sand when planning your decorations and seating arrangements, but it sure is worth it to witness your guests standing in ankle-deep water as they exchange marriage vows!
Finally, autumn is a lovely time to get married on the coast because the leaves are changing color and the weather is generally cooler than in other months. Plus, depending on where you live, there may be some stunning fall weddings taking place right near the ocean! So whether you're looking for an easygoing beach wedding or something more dramatic and autumnal, there's a perfect month for you!
Tips for Making a Beach Wedding Perfect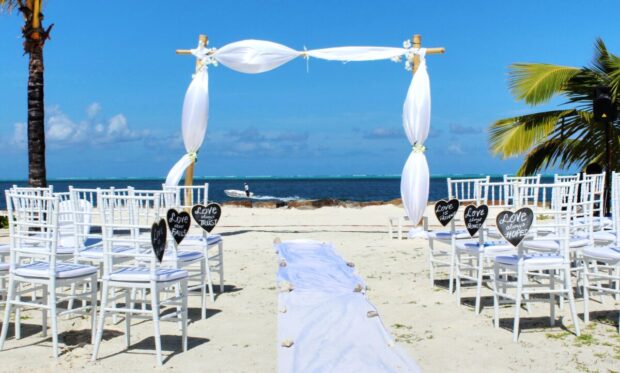 If you're dreaming of a beach wedding, September is the perfect month! According to The Knot, September is the most popular month in the US. Plus, there are plenty of amazing beach wedding locations available in September. Here are eight tips to help make your September beach wedding perfect:
Choose a stunning location. Whether you want to marry on the shores of a beautiful ocean or lake, or in a secluded cove, there are plenty of wonderful options available in September.
Plan your flowers and decorate accordingly. Select flowers that will compliment the colors and attractions of your chosen location. Consider adding accents like seashells or driftwood to create a unique look.
Have a sand ceremony! This can be a fun and unique way to start your wedding day. During your sand ceremony, couples exchange rings and vows on the beach before being buried up to their knees in the sand.
Include themed activities for the kids. Whether it's making seaweed bracelets or playing beach volleyball, there are plenty of activities kids will love during your September beach wedding.
Serve some delicious food! Make sure you have something special prepared for your guests to enjoy while they relax on the beach. Options include delicious seafood or salads, along with delicious sweet treats like fruit tartlets or sticky buns.
Make sure your wedding party is coordinated and stylish. Have everyone look their best in matching attire!
Have a fun and festive wedding party! Invite your closest friends and family members to join you for a fun day celebrating your love. Live music, games, and contests are all perfect ways to keep everyone entertained.
Let the celebrations begin! After your beautiful September beach wedding, start planning your honeymoon right away!
What Foods to Serve at a Beach Wedding?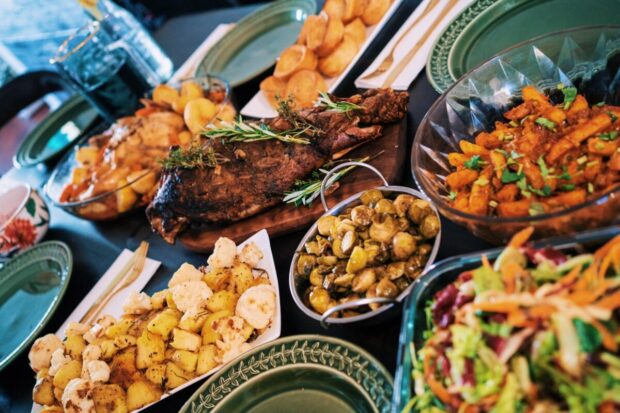 When planning your beach wedding, it's important to think about what foods to serve. Here are a few suggestions:
– Sandwiches and salads: If you want something light and refreshing, consider serving sandwiches and salads. You can also make your own with ingredients like turkey and provolone cheese, or shrimp and avocado.
– Fruit: Another great option is fruit. Choose something sweet or fruity to go with your salty snacks. Try serving watermelon, mango, or papaya as a side dish.
– Dessert: If you want to end your beach wedding on a sweet note, try serving some delicious desserts. Options might include cupcakes, cake pops, or brownies.
Conclusion
There is no one-size-fits-all answer when it comes to the best month to have a beach wedding. However, based on what we know about climate change and the effect that has on weather patterns, September seems to be a likely candidate for future beach weddings.