Weddings are a joyous occasion, and what could be more paradise-like than celebrating your love in a place where the climate is perfect for all types of festivities? The Philippines is definitely a destination wedding spot that you don't want to miss. In this blog post, we will explore the best ways to organize a Philippine wedding, from planning your itinerary to choosing the right venue. We will also provide tips on when to bring along a wedding planner and how much money you should budget for your dream day. After reading this post, you will have everything you need to make this dream come true!
Planning a Destination Wedding in the Philippines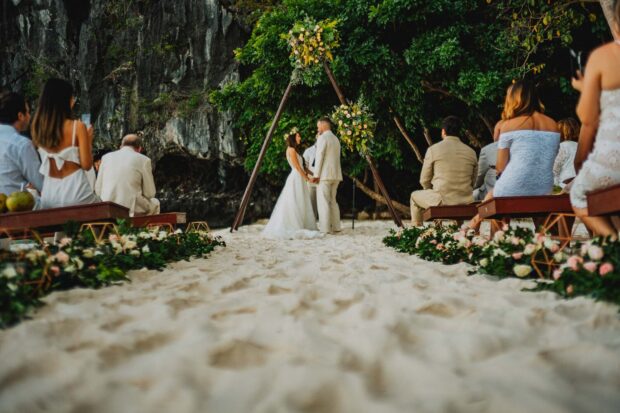 There are endless possibilities when planning your wedding in the Philippines. From rustic ceremonies on the beach to sleek, modern affairs, there is something for everyone. But before you can start planning your dream, there are a few things you'll need to take into account. Here are three tips to help you get started:
Consider your budget. The cost of a destination ceremony can range widely depending on what type of ceremony and reception you choose. However, don't let this scare you away; it's important to do your research and find out what kind of package fits your needs and budget. There are plenty of extravagant options available, but there are also many affordable packages that offer everything from oceanfront ceremonies to intimate wine tastings.
Get inspired by local customs. When planning a destination wedding in the Philippines, be sure to familiarize yourself with local customs and traditions. This will give you an idea of what kind of elements would be appropriate for your ceremony or reception. Keep in mind that some cultural traditions may differ from province to province or even village to village, so it's always best to ask locals about specific details before making any decisions.
Make use of online resources. Finally, don't forget the power of online resources such as websites that provide extensive information on all things wedding-related. Use this information to help you plan the perfect day for you and your loved ones.
How to Choose the Perfect Location for Your Wedding?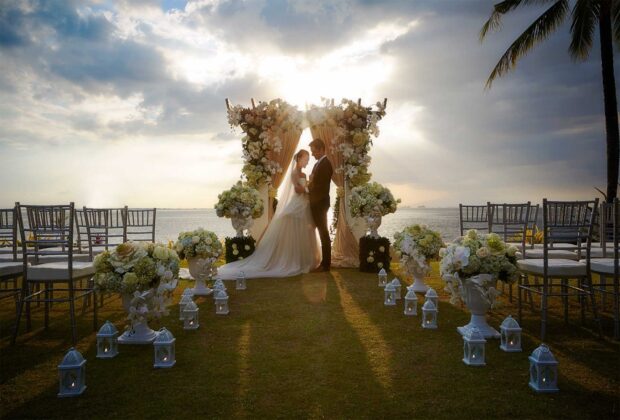 There's no one definitive answer to this question. Some couples prefer a beach wedding while others might prefer a more historical location. However, there are some general guidelines you can follow in order to help choose the perfect location for your ceremony.
– First and foremost, consider the reception venue's setting. Will you be having an outdoor ceremony followed by an indoor reception? If so, is the location suited for both activities? Are there any areas nearby that could potentially provide gorgeous backgrounds for photos? Tagaytay wedding venue is great for an outdoor wedding with fabulous photo opportunities at the Danao forest and the Tagaytay River.
– Once you have determined the main reception venue, think about the weather conditions. Is it important to you that your wedding be sunny and bright all day long or do you want something a little more subdued and intimate? Consider also whether or not there will be heavy winds or rain in the forecast.
– Next, take into consideration your budget. How much are you willing to spend on transportation, catering, flowers and decorations? What is your preferred wedding style – traditional or contemporary? Do you want something formal or relaxed? The answers to all of these questions will help determine which locations would work best for you and your guests!
The Ceremony at Your Destination Wedding in the Philippines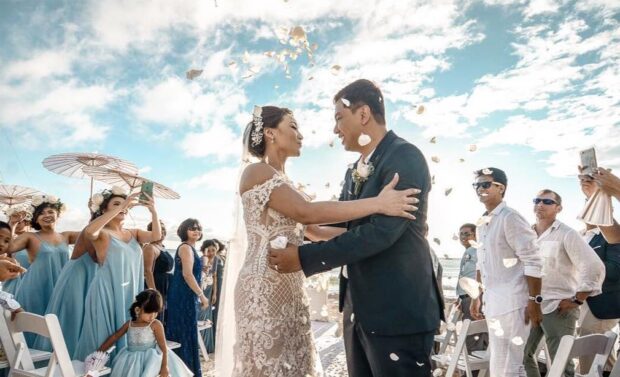 The Philippines is a stunning destination for a wedding. With its tropical climate, lush greenery and beautiful beaches, it's impossible not to have an amazing wedding here. But before you can even think about booking your dream wedding in the Philippines, you'll need to organize some details.
Here are a few tips on how to organize the perfect Philippine wedding:
Choose the date and time of your wedding. When choosing a date and time for your Philippine wedding, it's important to consider both your budget and what YOU want. There are many wonderful locations in the Philippines that are perfect for weddings (including luxury resorts), so make sure you choose one that will fit both your needs and your budget.
Get married at a beautiful location with views. If money is no object, consider getting married at a luxury resort or beachfront property. These locations offer breathtaking views of paradise, making your ceremony feel like an event worth celebrating! If luxury isn't your thing, however, there are plenty of less-expensive options available as well – just be sure to find a place with striking scenery that will be able to accommodate your big day!
Keep things simple during your ceremony. Don't go overboard with intricate details or over-the-top decorations – simplicity is key during your ceremony! A private setting with just the couple and your closest family and friends will be perfect for a simple, elegant ceremony.
Book your wedding catering and entertainment ahead of time. If you're planning on having any type of wedding catering or entertainment, it's important to book these services well in advance. Not only will this allow you to get the best prices possible, but it will also give you plenty of time to plan everything out ahead of time.
Make a detailed wedding planner. A wedding planner can help you organize every detail of your big day, from the rehearsal dinner to the reception. Having a reliable wedding planner can save you hours of stress and make sure that everything goes off without a hitch!
Conclusion
When it comes to planning a destination wedding, there are so many things to take into account. From the type of ceremony you want (traditional or modern, beachfront or mountainous, indoors or outdoors,), to the size and shape of your venue, to the local customs and etiquette — it can be hard to decide what to do first! However, by following these simple steps, you can organize your dream Philippines wedding in no time at all. So if you're ready to start planning your dream day, read on for our tips!