Sicily, a sun-drenched jewel in the Mediterranean, boasts a rich tapestry of history, culture, and natural beauty. While tourists might flock to its renowned beaches, ancient ruins, and cosmopolitan cities, many of its treasures remain shrouded in mystery, awaiting the discerning traveler's discovery. From secluded coves to forgotten villages, let's unearth some of Sicily's most enchanting best-kept secrets.
Secret Beaches Beyond the Crowds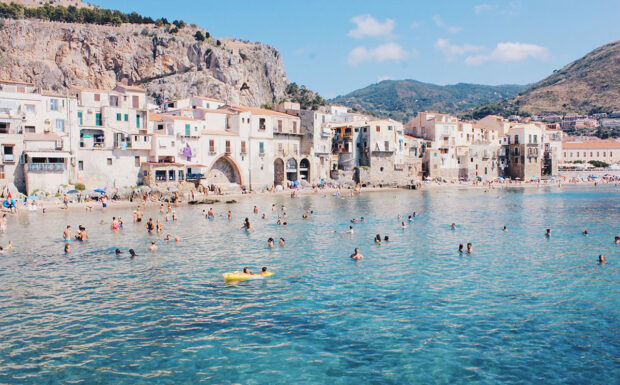 While most vacationers might be familiar with the popular beaches of Taormina and Cefalù, Sicily's coastline has countless hidden gems. One such beach is Calamosche, nestled within the Vendicari Nature Reserve. A gentle walk amidst fragrant shrubbery and fluttering birds will take you to this secluded beach, which flaunts clear turquoise waters and golden sands. With minimal infrastructure, it remains an untouched paradise. Make sure to check out some small group tours of Sicily 2024.
Further west, you'll find the Scala dei Turchi, a dazzling white marlstone cliff rising majestically from the azure waters. Its name, which translates to "Stairs of the Turks", was inspired by the stair-like formations that dominate this unique shoreline. Swimming at the base of these shimmering cliffs is an ethereal experience, akin to being in another world.
Whispers of Ancient Civilizations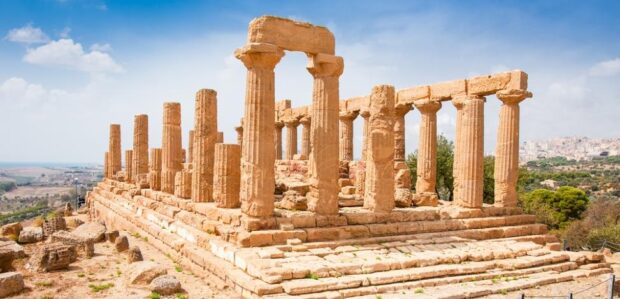 Moving beyond the well-trodden pathways of the Valley of the Temples and the Roman mosaics of Villa Romana del Casale, Sicily offers more archeological wonders. The Necropolis of Pantalica is one such hidden marvel. Found amidst the rugged landscapes of the Anapo Valley, this site features over 5,000 rock-cut chamber tombs that date back to the Bronze Age. The haunting beauty of the location, combined with its historical significance, make it a worthy detour for history enthusiasts.
Near the town of Piazza Armerina, another lesser-known archaeological site awaits – Morgantina. This ancient Greek settlement, with ruins spanning from the 4th century BC, offers a rare glimpse into the life of bygone civilizations. While it may not have the grandeur of Agrigento's temples, its remote location ensures a serene exploration experience.
Lost Villages and Timeless Traditions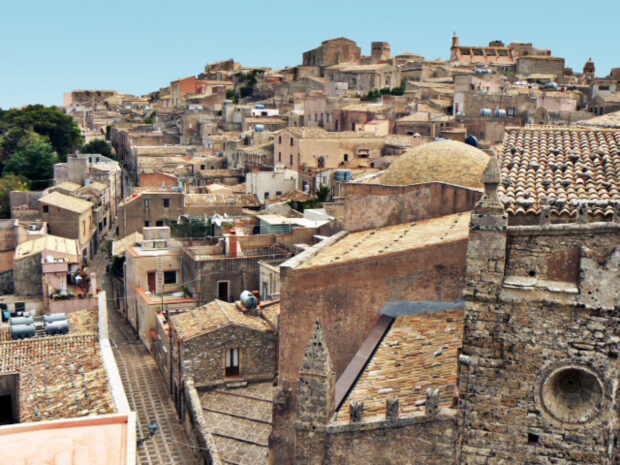 In the heart of Sicily, perched on mountain tops or concealed within valleys, are villages seemingly frozen in time. Gangi, a tiny hamlet located in the Madonie mountains, was once dubbed "Italy's most beautiful village." Its winding streets, ancient churches, and panoramic views remain undiscovered by most tourists.
Another treasure is the village of Sambuca di Sicilia, which made headlines a few years ago for selling homes at one euro to revive its dwindling population. The village is a maze of Arabic alleys, Norman churches, and baroque palaces, echoing its multicultural past.
Savoring Sicilian Delights
Sicily's gastronomic scene is as diverse as its history. Beyond the famed arancini, cannoli, and caponata, lies a world of authentic flavors that many travelers overlook. In the town of Modica, you can sample a unique chocolate made using an ancient Aztec method brought to Sicily by the Spanish. Unlike most chocolates, Modica's version is grainy and flavored with intriguing ingredients like vanilla, cinnamon, or even chili pepper.
For wine aficionados, the slopes of Mount Etna offer a lesser-known vinicultural paradise. The volcanic soil lends a distinct character to the wines produced here. Exploring the boutique vineyards and sipping on Etna Rosso while gazing at the mountain's smoky silhouette is an experience that remains off the typical tourist radar.
Natural Wonders and Enigmatic Landscapes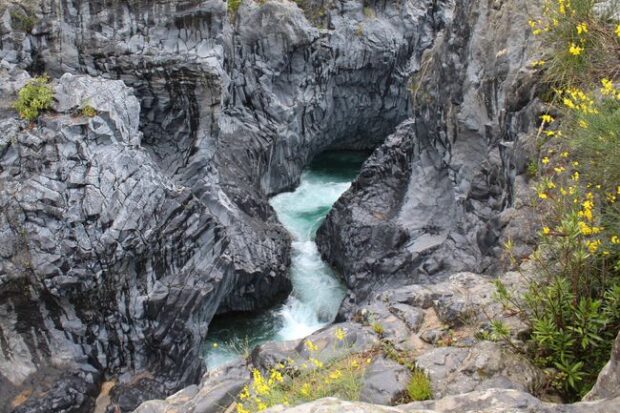 Away from the hustle and bustle of cities, Sicily's terrain unfolds in a series of natural wonders. The Alcantara Gorges, formed by volcanic activity, are a series of deep incisions in the basalt rock, through which the Alcantara river flows. As sunlight filters through the towering cliffs, it creates a mesmerizing play of light and shadow on the shimmering waters below.
On the other side of the spectrum, there's the Biviere Lake, a haven for birdwatchers. This serene lake, bordered by dense reed beds, becomes home to various bird species throughout the year, making it a hidden gem for nature enthusiasts.
Enchanted Castles and Timeless Tales
The history of Sicily is dotted with tales of conquests, battles, and legendary love stories, many of which revolve around its ancient castles. While the Norman Castle in Erice or the Palazzo Reale in Palermo might be on every tourist's list, there are many fortresses that remain in the shadows.
Castle of Sperlinga is one such enchanting structure. Carved out of a gigantic rock, this castle's uniqueness lies in its labyrinthine underground tunnels and chambers. According to legend, during the Sicilian Vespers, a rebellion against the French, this castle offered refuge to French soldiers, commemorated by an inscription which reads: "The times change, but not the minds."
In conclusion, while the allure of Sicily's popular tourist destinations is undeniable, the island's real charm often lies off the beaten path. Whether it's a secluded beach, an ancient ruin, or a timeless village, these hidden treasures offer a glimpse into Sicily's soul, making every discovery a memory to cherish. The next time you find yourself on this sun-kissed island, venture beyond the guidebooks and let the secrets of Sicily reveal themselves to you.