Bordeaux, a historic city nestled in the southwestern corner of France, is often regarded as the wine capital of the world. From its renowned wine châteaux to its iconic 18th-century architecture, Bordeaux offers a plethora of attractions for every kind of traveler.
But the question often arises: how many days should one spend in Bordeaux to truly savor its essence? The answer depends on what you seek – whether it's a whirlwind tour or a languid exploration. Let's delve deeper into tailoring your trip for optimal enjoyment.
Bordeaux at a Glance
Before deciding the number of days to spend, it's essential to understand the many facets of Bordeaux. While wine is undeniably its most famous offering, Bordeaux tours has more than just vineyards to its credit.
The city's historic center, a UNESCO World Heritage site, is dotted with majestic landmarks, while its riverfront presents a vibrant blend of old and new. Modern culinary scenes coexist harmoniously with traditional bistros, and contemporary art finds a home beside classical masterpieces.
The Short and Sweet: 1-2 Days
For travelers pressed for time or those making a pit stop en route to another destination, a day or two is sufficient to get a taste of Bordeaux.
Day 1: Begin with a walking tour of the historic city center. Must-visits include the Bordeaux Cathedral, Grosse Cloche, and the Palais Rohan. In the afternoon, take a leisurely stroll along the Garonne River and enjoy the charm of the Pont de Pierre. As evening approaches, visit the Cité du Vin, a futuristic wine museum offering interactive exhibits and tastings.
Day 2: Dedicate your second day to wine. Head to the nearby wine regions like Saint-Émilion or the Médoc. Most of these areas offer guided tours where you can immerse yourself in the world of winemaking and, of course, indulge in tastings.
Leisurely Exploration: 3-4 Days
For those wanting a more immersive experience without feeling rushed, spending three to four days offers a balanced itinerary.
Day 1 & 2: Much like the shorter itinerary, dedicate the first two days to exploring the city's historical and cultural landmarks.
Day 3: Dedicate this day to the arts. Visit the CAPC Museum of Contemporary Art and the Musée des Beaux-Arts. Later, relax in the lush Parc Bordelais or shop at the Rue Sainte-Catherine, one of the longest shopping streets in Europe.
Day 4: After having soaked in the city's art and history, spend your fourth day in the Arcachon Bay, an hour away from Bordeaux. Here, you can savor fresh oysters, climb the Dune of Pilat, and enjoy serene views of the Atlantic Ocean.
A Deep Dive: 5-7 Days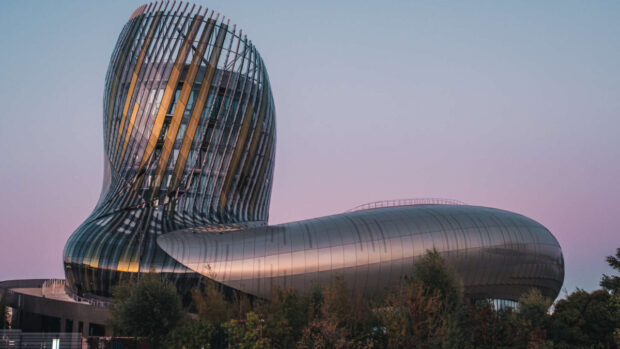 Travelers with a week to spare can truly immerse themselves in all that Bordeaux and its surroundings have to offer.
Day 1 to 3: Follow the aforementioned itineraries for a thorough exploration of the city's landmarks, museums, and shopping districts.
Day 4: Dive deeper into Bordeaux's wine culture by taking a comprehensive wine course. These are often offered by local wine schools and give you a deeper understanding of wine tasting, terroir, and the art of winemaking.
Day 5: Explore the bastide towns near Bordeaux. These medieval settlements, like Blaye and Bourg, offer a journey back in time with their preserved fortifications and cobbled streets.
Day 6: Spend a day in the Medoc region, touring multiple vineyards, understanding the intricacies of Bordeaux's wine appellations, and indulging in gourmet meals.
Day 7: Dedicate your last day to leisure. Perhaps return to a favorite spot or discover a hidden gem. Don't forget to pick up souvenirs, especially a bottle or two of Bordeaux's finest wines.
Beyond Bordeaux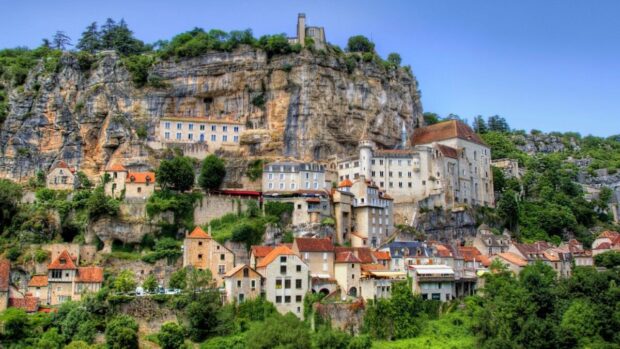 While Bordeaux itself is a treasure trove of experiences, its surroundings are equally enticing.
If you have more than a week, consider trips to the nearby Dordogne region, known for its prehistoric caves and picturesque villages, or the Basque country, where French and Spanish cultures seamlessly intertwine.
Tailoring to Taste
Every traveler is unique. Some may be enticed more by Bordeaux's culinary delights, while others may prioritize its historical landmarks or wine estates. Therefore, it's essential to tailor the itinerary to individual tastes.
For instance, culinary enthusiasts might dedicate a day solely to gourmet experiences, sampling local cheeses, pastries, and dishes like entrecôte à la Bordelaise. On the other hand, history buffs might want to spend more time delving into Bordeaux's rich past, visiting archives, or taking guided historical tours.
Accommodation Insights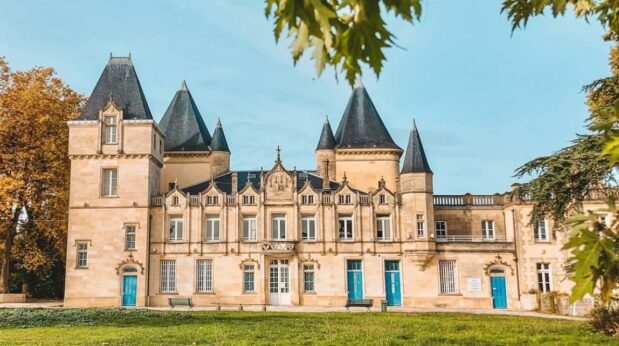 No trip is complete without the right accommodation, and Bordeaux offers a plethora of options ranging from luxurious châteaux stays to cozy bed and breakfasts.
Historic Stays: Bordeaux is home to several historic hotels that offer a trip down memory lane. Staying in one of these establishments, often converted from old mansions or châteaux, ensures a truly unique experience. They often retain their period features, from ornate staircases to intricately painted ceilings, giving travelers a sense of the city's grand past.
Modern Retreats: For those who prefer contemporary comforts, there are plenty of modern hotels and serviced apartments in Bordeaux. These accommodations often come with amenities like swimming pools, spa services, and gourmet dining options, ensuring a comfortable and luxurious stay.
Budget Options: Travelers on a budget need not worry as Bordeaux caters to them with several hostels, budget hotels, and guesthouses. While they might not have the frills of luxury establishments, they offer clean, comfortable stays often in the heart of the city, ensuring you're never far from the action.
Navigating Bordeaux
Bordeaux might be steeped in history, but its transportation system is thoroughly modern, ensuring visitors can navigate the city with ease.
Public Transport: Bordeaux's public transportation system, run by TBM, includes buses, trams, and river shuttles. The trams, in particular, are a favorite among tourists as they connect most major attractions and are a scenic way to traverse the city.
Renting a Bike: The city also encourages eco-friendly travel through its V3 bike-sharing program. With dedicated bike lanes and beautiful paths along the river, cycling is not just a mode of transport but an experience in itself.
Walking: Given the compact nature of Bordeaux's historic center, many travelers prefer to explore on foot. This allows for spontaneous detours down quaint alleys, ensuring you stumble upon hidden gems that aren't on any itinerary.
Savoring Bordeaux's Nightlife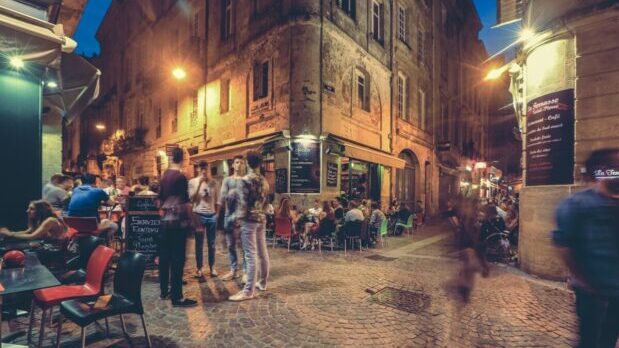 While Bordeaux might be renowned for its daytime attractions, the city comes alive at night, offering a diverse range of nocturnal activities.
Wine Bars: It would be a miss not to spend at least one evening in a Bordeaux wine bar. These establishments, from the rustic to the upscale, offer extensive wine menus, allowing you to sample vintages from various Bordeaux regions.
Theaters and Concerts: Those interested in arts should check out Bordeaux's vibrant theater scene. Venues like the Grand Théâtre host a range of performances, from opera to ballet. Simultaneously, several bars and clubs offer live music, spanning genres from jazz to contemporary pop.
River Cruises: An evening river cruise on the Garonne offers a different perspective of Bordeaux. With the city's landmarks illuminated, the reflection on the water, and a glass of wine in hand, it's a serene way to spend an evening.
Final Thoughts
Bordeaux, often overshadowed by Paris or Nice, is a gem waiting to be discovered. With its amalgamation of history, culture, wine, and modernity, it offers travelers a unique French experience.
By tailoring your trip to your interests, and being open to the myriad experiences the city offers, you ensure a Bordeaux trip that's both enjoyable and memorable. As they say in France, "Bon Voyage!"