Africa is a continent with endless natural beauty and offers a wealth of stunning national parks and reserves. From the rolling grasslands of Serengeti National Park to the awe-inspiring Victoria Falls, it's easy to see why this destination has become so popular for travelers from all walks of life.
Whether youre looking for an adventure-filled safari or just some peaceful time spent in nature, Africa's selection of breathtaking national parks and reserves has something for everyone. From wildlife spotting to exploring ancient ruins, discover the best that Africa has to offer by taking a journey through its majestic landscapes.
With diverse habitats and ecosystems, there are plenty of opportunities to immerse yourself in nature while enjoying views that will take your breath away. Come explore what makes Africa such an amazing place – both inside its incredible national parks and beyond!
Experiencing the Beauty of African Wildlife in Nature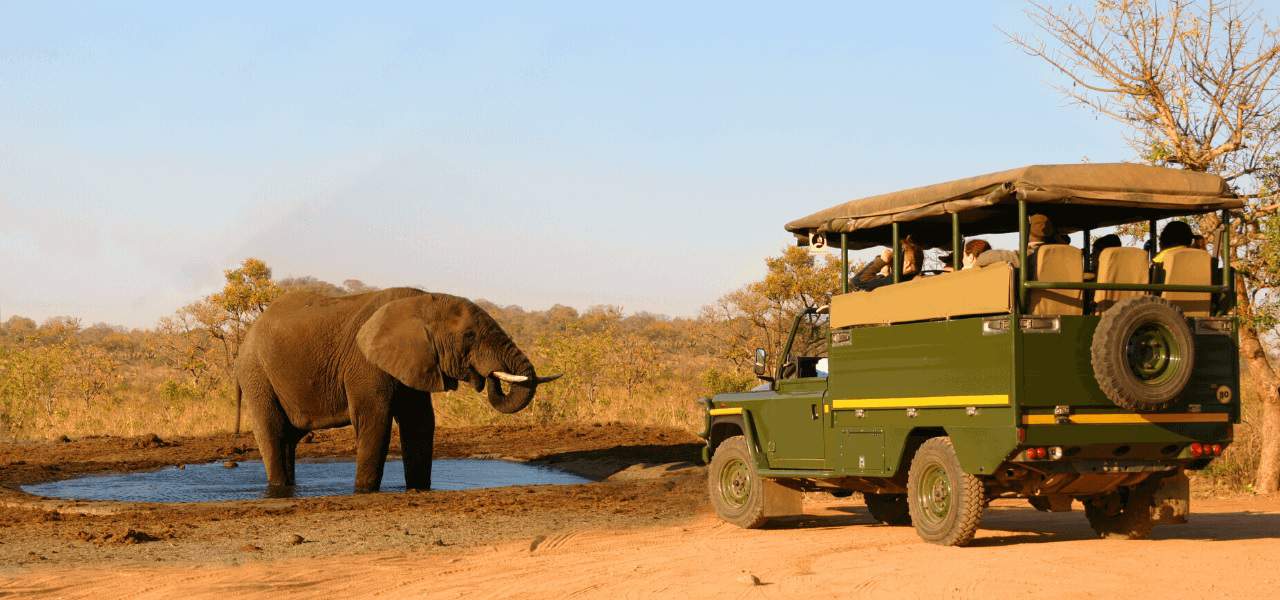 Exploring Africa's breathtaking national parks and reserves provides an opportunity to experience the beauty of African wildlife in its natural habitat. From herds of herbivores grazing on the savannah grasslands to magnificent predators prowling their territories, it is an unforgettable journey into a world teeming with life.
Witnessing wild animals interacting with each other as they go about their daily lives gives us a glimpse into nature's intricate tapestry and awe-inspiring power. Whether you are looking for an intimate encounter with elephants or witnessing lions hunting from afar, immersing yourself in the vibrant diversity of African wildlife will leave you feeling humbled and inspired by nature's beauty.
Exploring the Wonders of African Flora and Fauna
Africa is home to some of the most diverse and breathtaking national parks and reserves in the world. While exploring these wondrous places, one can witness a vast array of flora and fauna that are unique to this continent.
The African Savannah boasts an incredible variety of grasses, shrubs, trees, and flowers. Acacia trees line the horizon while herds of elephants graze upon grassy plains below.
Lions lie in wait for unsuspecting prey while giraffes wander, reaching high into treetops with their long necks searching for succulent leaves. The abundance of wildlife also extends beyond mammals; colorful birds soar above on graceful wings as monkeys scamper from tree branch to tree branch making a cacophony of noise that fills the air with life.
From antelopes bounding through open fields to hippos wallowing in murky waters – there's no shortage of exciting wildlife sightings waiting for those who choose to explore Africa's beautiful national parks and reserves!
Taking in the Grandeur of African Landscapes
From the snow-capped mountains of Kilimanjaro to the rolling green hills of Kruger National Park, Africa's natural beauty is breathtaking. From the sweeping dunes of Namibia's Sossusvlei Desert to the lush rainforests of Gabon, each landscape showcases an array of unique features.
With its diverse topography and wide range of ecosystems, taking in the grandeur of African landscapes can be a truly awe-inspiring experience. Whether it's watching lions hunt on the Serengeti plains or witnessing one million wildebeest migrating across Tanzania's Masai Mara Reserve, visitors can expect to see some amazing sights.
Other incredible experiences include hot air balloon rides over Botswana's Okavango Delta and game drives through South Africa's iconic Kruger National Park – home to more than 147 mammal species including elephants, rhinos, and leopards. Taking in these magnificent views not only provides travelers with a chance to reconnect with nature but also time for reflection as they bask in its wonder.
Enjoying Awe-Inspiring Safaris Through Wild Spaces
When it comes to experiencing awe-inspiring safaris in wild spaces, Africa's national parks and reserves are some of the best places to explore. From the rolling grasslands of Serengeti National Park in Tanzania to the majestic mountains of Kruger National Park in South Africa, there is an abundance of incredible wildlife spectacles that will leave you feeling humbled and amazed.
While on safari, you can witness a vast array of species living freely in their natural environment from lions and elephants to zebras and giraffes. You may even be lucky enough to catch sight of rarer animals such as leopards or cheetahs.
For those who wish for a more immersive experience, guided tours are available which provide detailed insight into each location's ecosystem as well as informative talks about its unique inhabitants. These incredible journeys through wide open landscapes offer amazing opportunities for both photography enthusiasts and nature lovers alike – no matter what your age or ability level!
Africa is home to some of the most breathtaking national parks and reserves in the world. From lush rainforest canopies and snow-capped mountain peaks to serene lake shores and massive desert dunes, there are a variety of unique landscapes that make up these stunning sites.
But beyond merely admiring the rich natural beauty, many visitors are now discovering fascinating cultural treasures hidden within Africa's parks and reserves. From ancient rock paintings depicting stories from long ago to traditional dance ceremonies still practiced today, each protected area offers visitors an opportunity to explore a range of local history and culture.
For instance, Etosha National Park in Namibia boasts numerous archaeological sites with artifacts dating back more than two thousand years; while Kruger National Park in South Africa has been home to various indigenous tribes since time immemorial. And further south lies Mana Pools National Park in Zimbabwe where one might find evidence of hunter-gatherers living as far back as eight thousand years ago! These incredible cultural gems often go unnoticed by tourists who simply pass through on their way to view wildlife or take picturesque photos for social media, but it's worth taking your time off-the-beaten path so you can discover all these hidden secrets for yourself! With each discovery comes an appreciation for the people who once lived here –– allowing travelers from around the globe a chance not just to see what nature has crafted but also to uncover its deep human connections too!
Conclusion
Africa is home to some of the most breathtaking national parks and reserves in the world. From Kruger National Park in South Africa, known for its vast wildlife; to Masai Mara Safari Reserve in Kenya, renowned for its iconic Great Migration; these natural wonders have captivated travelers from around the globe. From a safari through open savannahs filled with roaming big game to exploring dense forests teeming with exotic birds – there's something magical about discovering nature's extraordinary beauty up close and personal.
Nothing compares to experiencing African national parks and reserves firsthand, so make sure you add them to your bucket list!