We all know the feeling when long weekends or holidays approach or when there is simply a desire to bunk college or work and take some time off with friends or family to places that are absolutely relaxing. However, expenses come up as a concern especially in case of sudden plans and student travelers. What if we tell you it is very much possible to plan a wonderful trip to India, that too on a budget?
There are many pocket-friendly places where you can spend your weekend and relax with your family. Plan for the budget trips in India which are popular and offbeat and will surely give you a mesmerizing experience.
How to get started?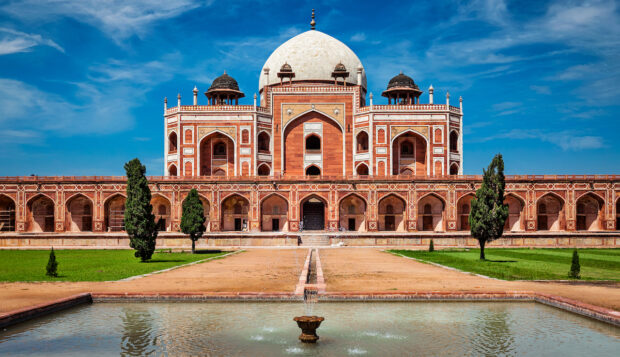 Planning a trip to India can be an exciting experience, especially if it's your first time. But before you get started, you'll need to determine your budget. The cost of a trip to India can vary drastically, depending on where you go, what you do, and how much you're willing to spend. No worries if you just have a few thousand or a good amount of money in your pocket as there are lots of trips according to your budget in India that you could go for. From north to south and east to west, there is an extensive number of places that are just waiting to unravel.
India as a travel destination has many merits: from the exciting history and its architectural wonders to the rich culture and delicious food. But one of the most important benefits of traveling in India is that it offers experiences at prices for all types of budgets and travelers, backpackers and luxurious vacationists alike. There are so many fascinating restaurants, accommodation, hotels and many more and best of all is Treebo hotels to visit with perfect comfortability as well as at the best price.
India is inexpensive because of its value for money, accommodation options, transportation, service and food, as well as its weak monetary value. But one doesn't necessarily have to stay at hostels, simple hotels, and eat cheap street food non-stop. India provides you a huge variety of options in every category. From 5-star hotels to mid-range boutique hotels and resorts, luxurious train travel, private cars, gourmet and international restaurants – everything is available according to your budget.
Planning a budget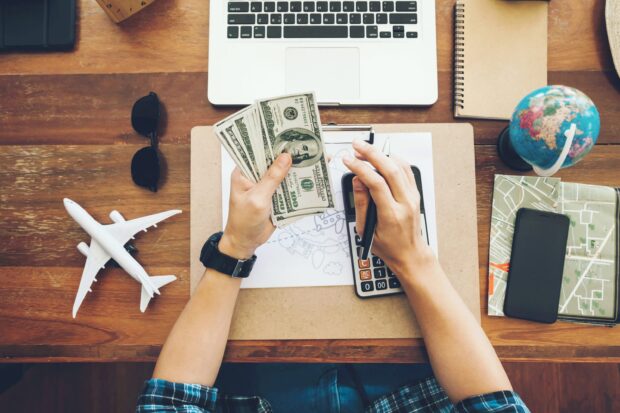 Budgeting for a trip to India depends on various factors such as the duration of the trip, the type of accommodation, the mode of transportation, and the activities you want to do.
Here's a general guide:
Accommodation: Prices vary from INR 300 – 4,000 per night for a basic room to INR 5000-8000 for a luxury hotel. Staying in budget hotels or homestays can save you money.
Food: Street food and local restaurants can cost anywhere from INR 50-500 per meal. Mid-range restaurants may cost INR 500-800 per meal.
Transportation: Local transportation such as taxis and auto-rickshaws can cost INR 50-100 for short trips. Long-distance travel by train or bus can cost INR 100-500 depending on the distance and the type of service.
Activities: Entrance fees for tourist attractions can range from INR 50-100. More expensive activities such as adventure sports or guided tours can cost INR 500-100.
Miscellaneous: Other expenses such as visas, travel insurance, and personal shopping can add up to INR 3000-10000 or more.
In general, a budget of INR 3000-5000 per day should cover your basic needs for a budget trip to India. However, if you want to travel in comfort and style, you may need to budget INR 5000 or more per day.
By taking the time to do some research, plan your budget and set aside contingency funds, you can ensure that your trip to India is as enjoyable and affordable as possible.
Traveling to India affordably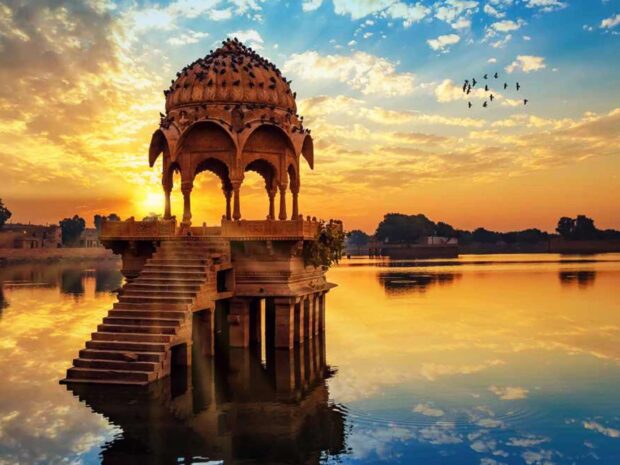 1. Amritsar
Closely associated with the history of Sikhism, Amritsar is a vibrant city famous for its cultural heritage, religion, and cuisine. But more than anything else, it is known for being home to two iconic attractions in the country – the magnificent Golden Temple and the historical site of Jallianwala Bagh. Amritsar is a great budget-friendly destination in India. The city offers a variety of accommodation options to suit all budgets, ranging from budget hotels to luxury resorts and the best to stay in affordable price is Treebo Amritsar Hotels which also offers various comfortable stay and also have some good discount.
There are plenty of cheap restaurants serving delicious Punjabi cuisine and street food that won't set you back much. You can also explore the city on foot or rent a bicycle or auto-rickshaw for a nominal fee. The city also has several budget-friendly attractions, such as the Jallianwala Bagh and the Wagah Border. Amritsar is a great destination for budget travelers looking for a great holiday experience.
2. Itanagar, Arunachal Pradesh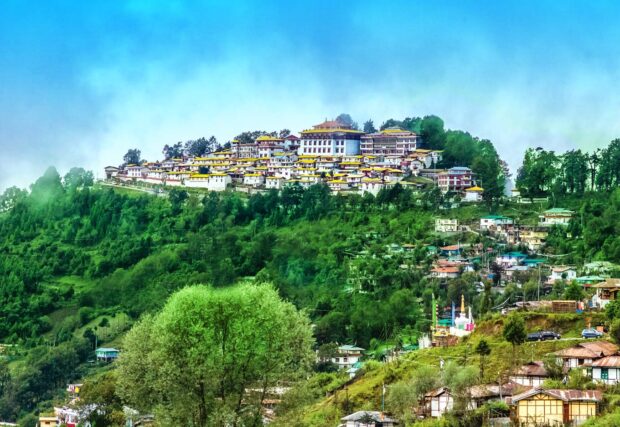 Itanagar is a destination in India, situated in the foothills of the Eastern Himalayas. The city offers a unique blend of traditional and modern culture and a rich diversity of flora and fauna. With its numerous attractions and affordable accommodation, Itanagar is an ideal place to explore on a budget. From natural attractions such as the Ganga Lake and Ita Fort, to the historic Buddhist monasteries, Itanagar has something for everyone. The city also has a wide range of shopping and dining options, with many restaurants, street stalls and markets offering delicious local cuisines at low prices. With its convenient public transportation, Itanagar is the perfect destination for budget travelers looking for an unforgettable experience.
3. Darjeeling
Darjeeling is a destination for travelers having various budgets for all kinds of travelers. It is known for its picturesque views, beautiful tea plantations and friendly locals. The town is well-connected with the rest of India by road, rail and air and offers a wide range of accommodation to suit all budgets. Public transport is available at reasonable prices, so visitors can explore the many attractions without burning a hole in their pockets. There are plenty of activities to enjoy without breaking the bank, from trekking and paragliding in the hills to visiting the tea plantations and monastery. With its breathtaking views, rich culture and affordable prices, Darjeeling is a great place to explore on a budget.
4. Lonavala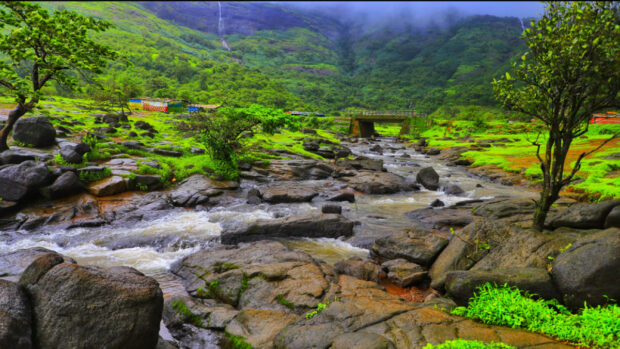 Lonavala is a popular hill station located in the Western Ghats of Maharashtra and one of the most budget-friendly places to visit in India. This picturesque hill station is known for its lush green valleys, rolling hills, and numerous waterfalls. There are plenty of budget options for accommodation in Lonavala, ranging from cheap homestays to luxury resorts,there are also some pocket friendly hotels in Lonavala. It is also home to many budget-friendly restaurants and cafes that offer delicious local cuisine.
For sightseeing, there are several places to explore in Lonavala like Bhushi Dam, Karla Caves, Rajmachi Point, and Tungarli Lake. One can also enjoy activities like paragliding, trekking, and camping at affordable prices in Lonavala. You can also shop for souvenirs and other items at the local markets here. All in all, Lonavala is an ideal destination for people looking for a budget-friendly vacation.
Our India has various places with various budgets that can suit all people who have different perspectives & parity .Even if a college student wants a quick budgeted getaway or is looking to explore several destinations with little money, India makes it very much possible.